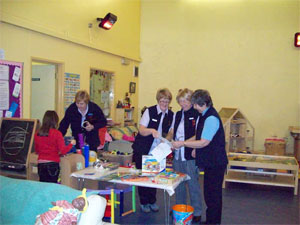 Volunteering could help people live longer and is good for their health and well being, according to a report published recently which looks at the impact of volunteering on health.
Details of the report can be found on www.volunteering.org.uk/hsc or telephone 020 7520 8932
Proof that volunteering pays off – FCCC volunteers looking fit and dandy!!!!!